Frankenwein, Franconian Wine selection by JTLK.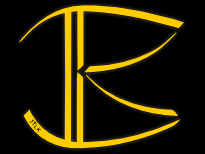 Franken Wein (Franconian Wine)
弗兰肯葡萄酒
Franken - Franconia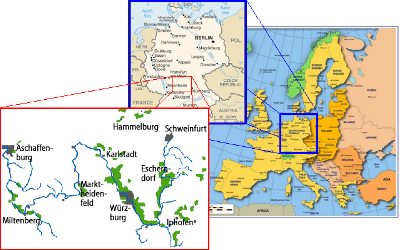 Franken (Franconia) is an area in Germany.

It's located on the north-western part of Bavaria, along the river Main.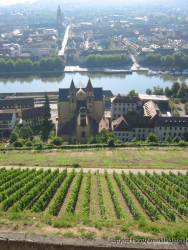 Franken Wein - Franconian Wine


Wine is traditionally grown along the south pointing slopes of the river Main.
Franconian Wine is a natural product following the highest Quality Standards.
The Wine Standards were defined in 1582 by St. Benedict monks under the rule of Emperor Karl the Great.
Those finally resulted in the German Purity Law - Reinheitsgebot.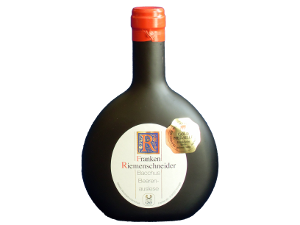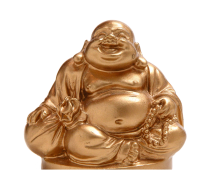 Bocksbeutel - a special bottle

The traditional bottle for Franconian Wine is the Bocksbeutel.
There are many stories claiming the reason for the special shape - some of them of practical nature some of them of a more robust nature.

We simply like the outstanding and traditional design with it's shape that somehow reminds on a sitting Buddha.
... and by the way, Bocksbeutel do not roll around in your cellar.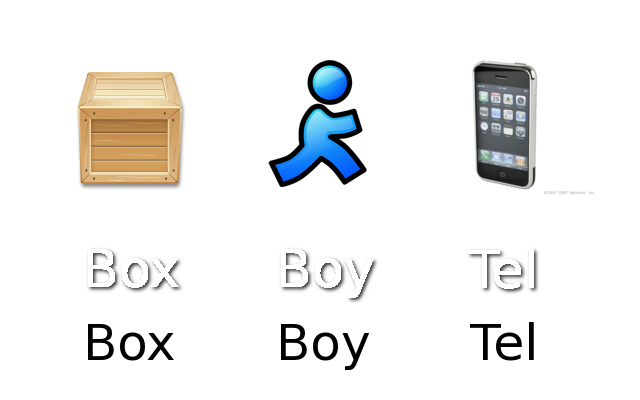 For all non German speakers, the pronunciation hint on the left may be helpful.







Franken Wein - JTLK Selection

We have picked some special wines from Franconia for our JTLK Selection.
The grapes selected are typical for the Franconian area.
All picked wines are medal winners from specific years.
... and we have tasted the wines since we only offer products we are also personally convinced of.


Please contact us via email for more details on our JTLK Selection of Franconian Wines available in Hong Kong.


Disclaimer: All liability for external links is hereby waived. Copyright ©2018 JTLK Limited if not stated explicitly otherwise. For more details please refer to our Terms & Conditions.